Build Your Brand: Strategies for Connecting & Succeeding as a Social Media Influencer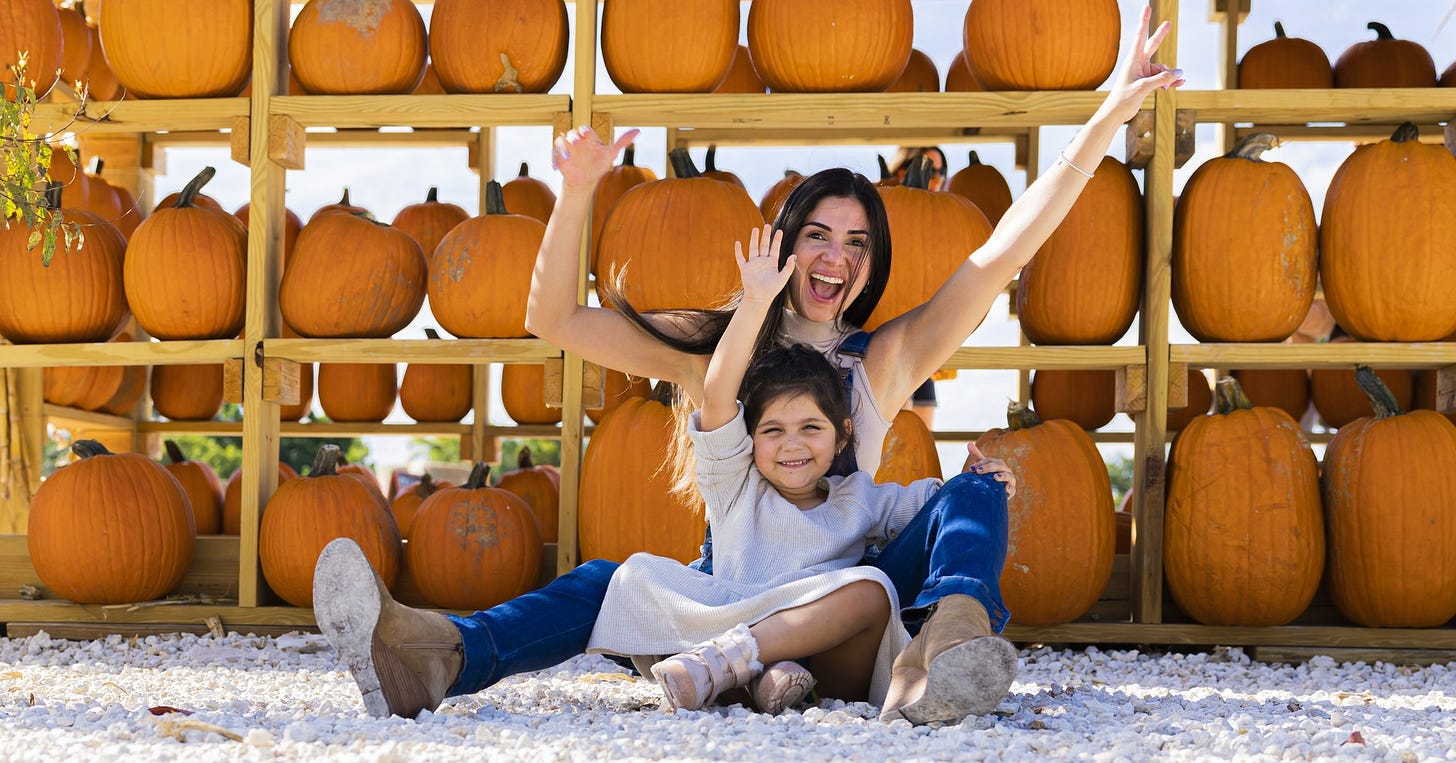 Hi, friends! 👋👋🏿👋🏽 Ready to learn more about social media from an influencer with more than 185,000 followers on Instagram? In Part One, Katy Ferrer shared how to build the foundation for starting your blog or, for that matter, any business. The Spanish language social media influencer, blogger and journalist now talks specifics. Here are a few of the things you'll learn in Part Two:
🌴 Why authenticity is key to connecting with your audience.
🌴 Ferrer's four pillars to becoming a successful influencer.
🌴 How she approaches product or service reviews.
🌴 Get ready to learn from Katy Ferrer, the CEO behind #KatyEstiloMamá.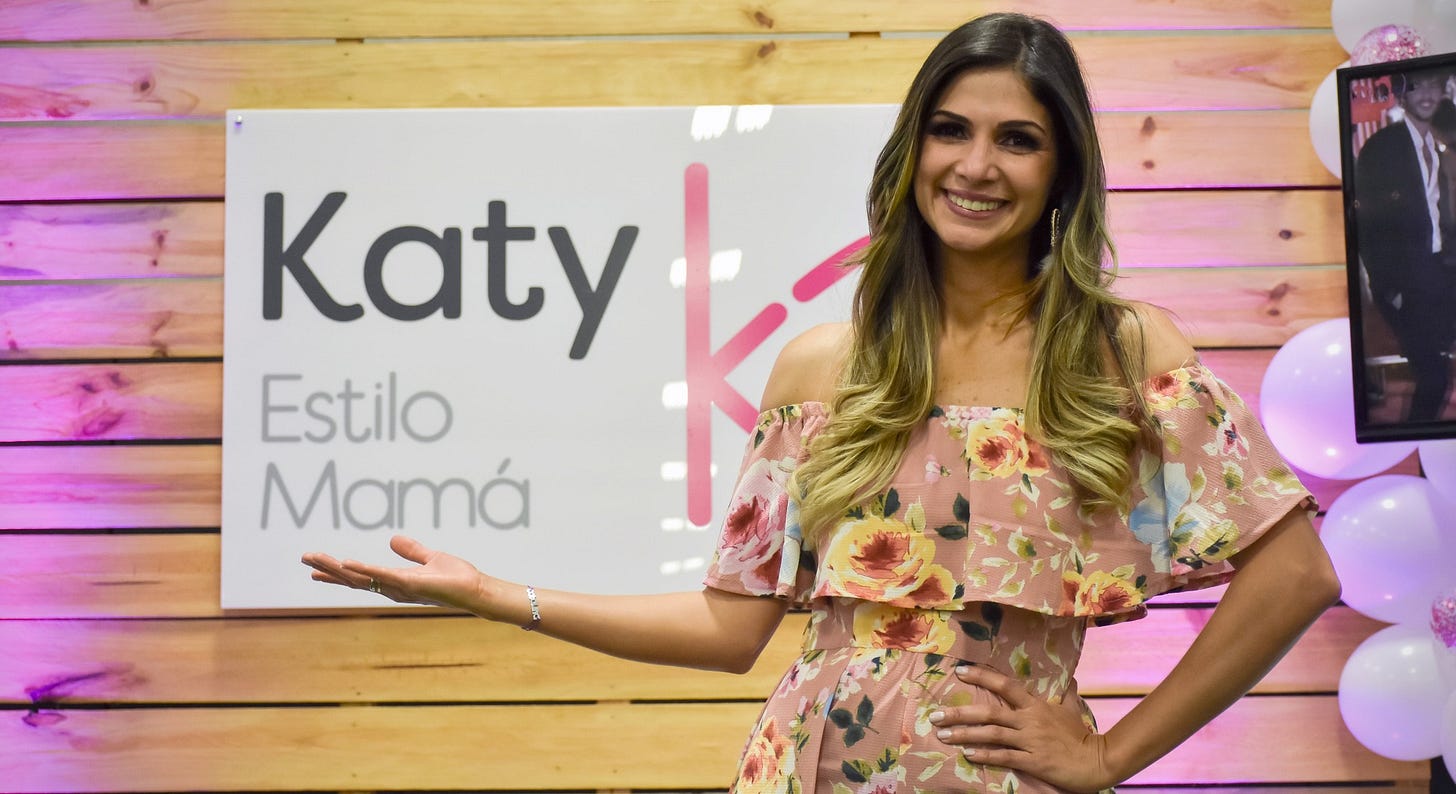 Katy has built her brand around the experiences of motherhood
ADMITTING VULNERABILITY CAN HELP YOU TRULY CONNECT WITH PEOPLE
"I've always believed in sharing my mistakes, my fears… my failures, my doubts."
Katy Ferrer doesn't want to sugarcoat the tough parts of being a mom.
"I bring up the problems that moms can identify with."
She wants to let mothers and readers of her blog and social media platforms know that she commiserates with the trials and tribulations of motherhood.
Becoming a mother is something she didn't expect.
After all, years ago, she didn't even want to be a mom.
"I looked at pregnancy as an obstacle to my professional goals."
Later, when she was trying to get pregnant, she couldn't.
Ferrer says she was diagnosed with premature menopause.
Ferrer was convinced God was punishing her for delaying motherhood.
BE OPEN TO THINGS THAT DON'T GO ACCORDING TO PLAN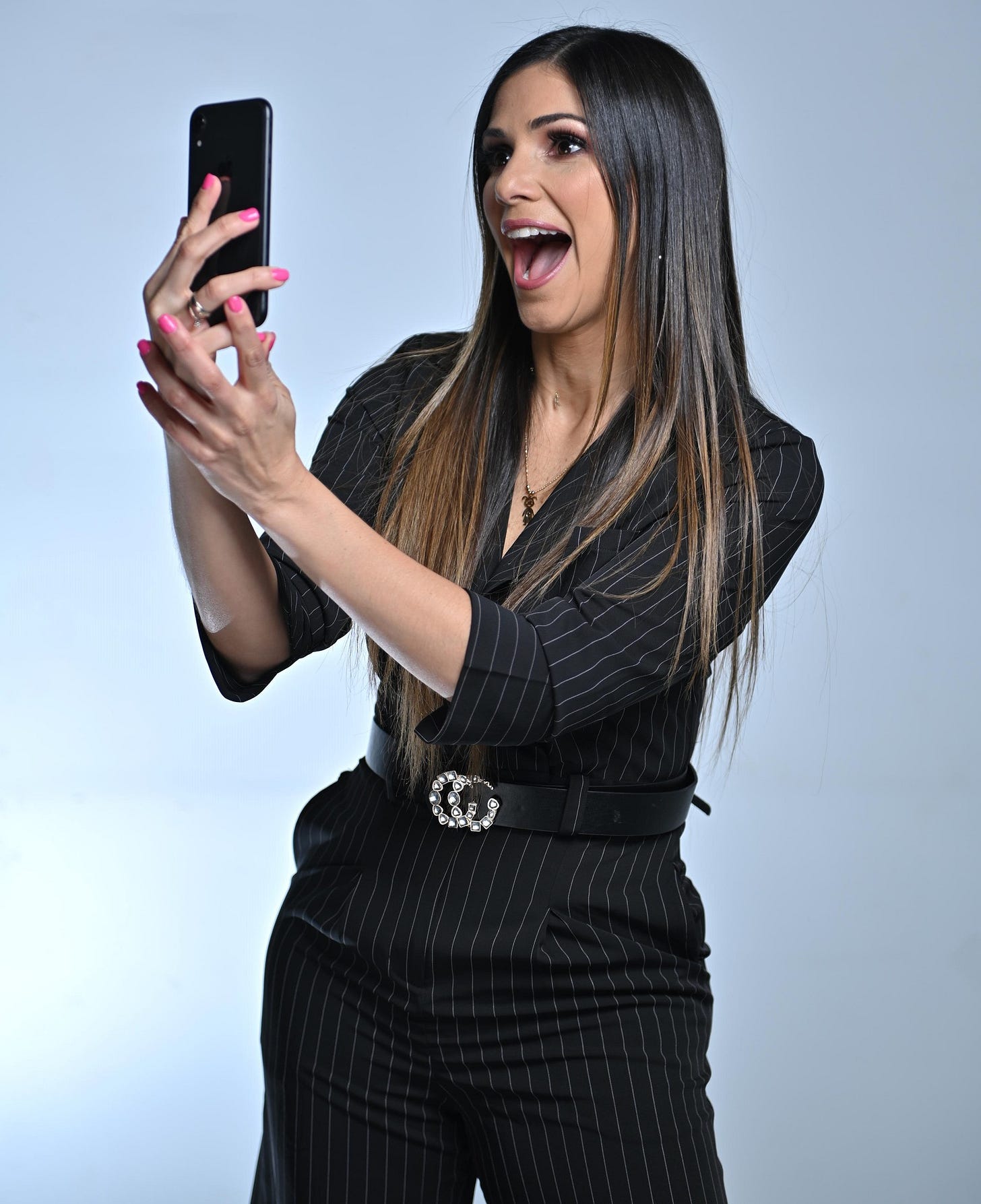 Katy believes in studying what content works best for her social media platform
It was a wake-up call that made her shift her priorities in life after spending 10 years as a journalist and TV & radio show host in her native Venezuela.
When she became pregnant, she wanted to thank God.
"Not only tell him thank you, thank you, thank you. Not only saying it - but with action. I felt like some of the things I could do would be to give hope to other women who were going through a similar situation."
Ferrer decided to share her experience of how difficult it had been to conceive.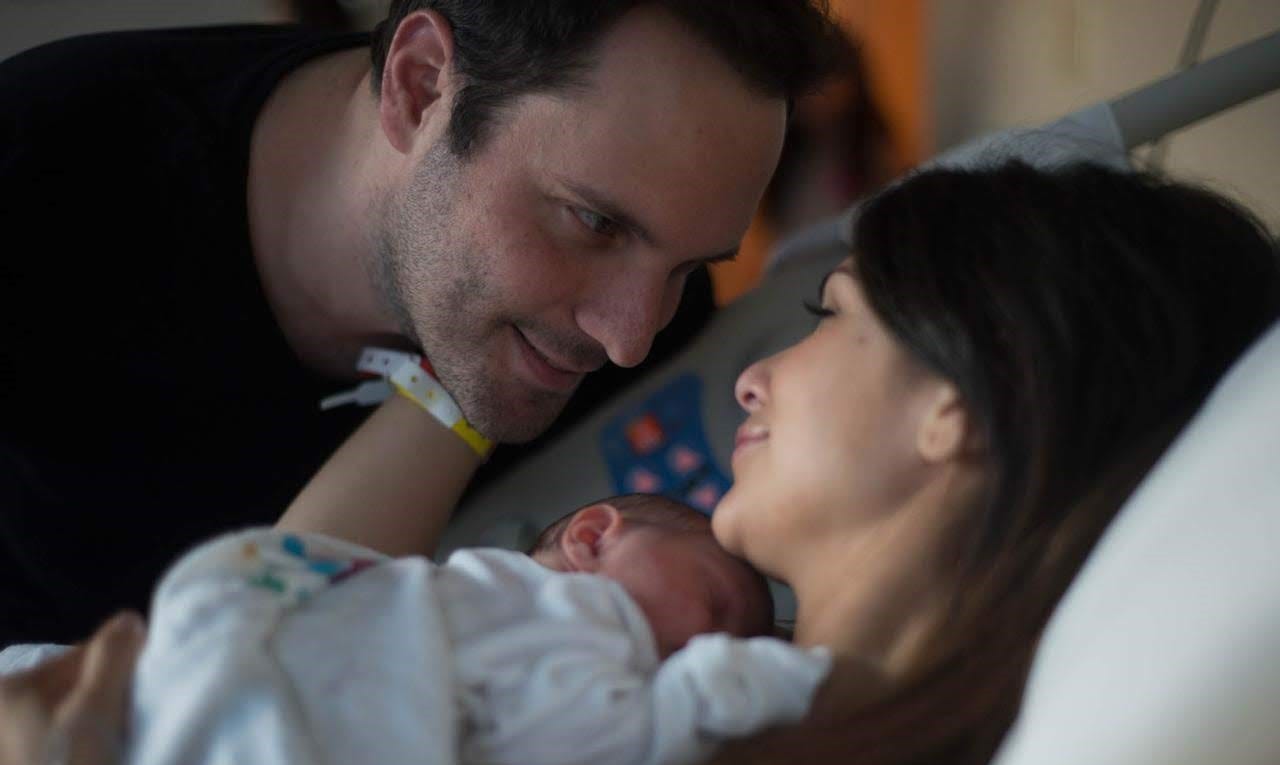 Katy becomes a mom (with her husband and newborn in 2016)
PEOPLE RESPOND TO AUTHENTICITY, ESPECIALLY ON SOCIAL MEDIA
So she wrote about it and shared it with her social media followers.
Soon after, she realized she'd gone from 30,000 followers to 80,000 followers in about 6 months.
Her stories connected with other women and their struggles.
GET READY TO LEARN THINGS YOU DIDN'T THINK YOU'D HAVE TO KNOW
Pursuing her career as a Spanish language content creator and influencer meant Ferrer had to take on new duties she hadn't done before.
She says she had to start learning how to be a good business manager, so she learned Quickbooks and many other skills.
"Why? Because it turns out, I am not only the host of my events, but I am also the promoter. And I had to learn sales and digital marketing… You become multi-faceted. You have to learn about everything."
What she discovered is that she had talents in other areas. And she believes that entrepreneurship allows people to discover and develop hidden talents.
"For example, when I worked for a long time as a TV host, as a journalist those first few years… I was always in front of the camera or the microphone. And when I came to the United States, I started to experiment with what it's like to be behind the microphone and behind an event. I started to produce all of my events. It turns out that I like it, and I didn't know I had a talent for it."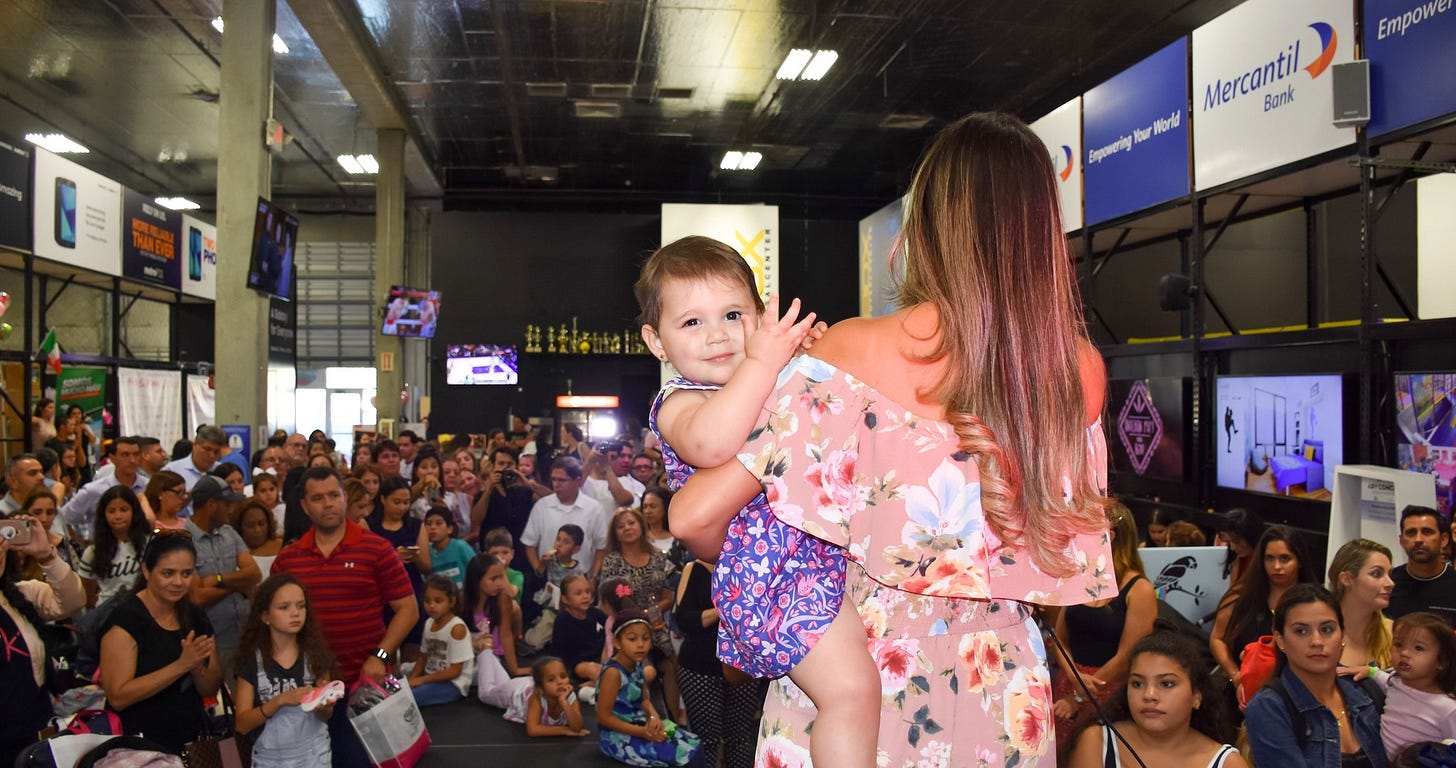 Katy has made Feria Estilo Mamá, an event she produces, a key aspect of her brand
KATY FERRER'S FOUR PILLARS TO BECOMING A SUCCESSFUL INFLUENCER
To become a successful influencer, Ferrer believes you need to focus on the following four things:
"I recommend that they create a personal brand. They have to know about digital marketing… Nowadays, it's mandatory that they know about social media. And they also need to have a web page."
Once you've mapped out those areas, she advises getting outside help from certain experts.
COLLABORATE WITH OUTSIDE HELP
"Just like I have child psychologists available to help me become the best mom and to arm me with the tools to guide my daughter during her… stages of growth, similarly, for my brand, I support myself with digital marketing experts…"
She says the experts provide her with the tools and strategies she can apply to her business.
It goes back to her belief that delegating work is critical, so that you don't feel overwhelmed and exhausted from trying to do it all by yourself.
Ferrer says it's a process. She illustrates it by mentioning Tony Robbins, the well-known motivational coach, speaker and author.
MINDSET IS NOTHING WITHOUT ACTION
She says, "Tony gives you the mental strength. But the digital marketing expert gives you the actions. Or the sales expert gives you actions and strategies…" to implement and develop your entrepreneurial path.
BE DISCIPLINED ABOUT CARVING OUT TIME FOR CONTENT CREATION
In Part One, Ferrer talked about the importance of having a "power hour" where you can work on projects that are meaningful to you (Note: Your power hour can be more than an hour).
When I asked her how much time she spends creating content for her social media accounts, she said it's a minimum of two hours, but it usually ends up being around 3 hours.
"Today, for example, it took me four hours to upload the content from my daughter's birthday because I was choosing material. I was looking at it… I was editing it…"
FIND OUT YOUR FOLLOWERS' PREFERENCES
She says, these days, she finds herself writing more than talking on social media. Writing takes more time, but Ferrer says she's seen the results from it.
"People like to read more than they like to listen to someone talking."
And that leads to what she considers very important: studying what works and what doesn't. What increases page views, likes and comments.
She sums it up as, "What makes people react more? What issues? What format? And, then, start to concentrate on those [areas]."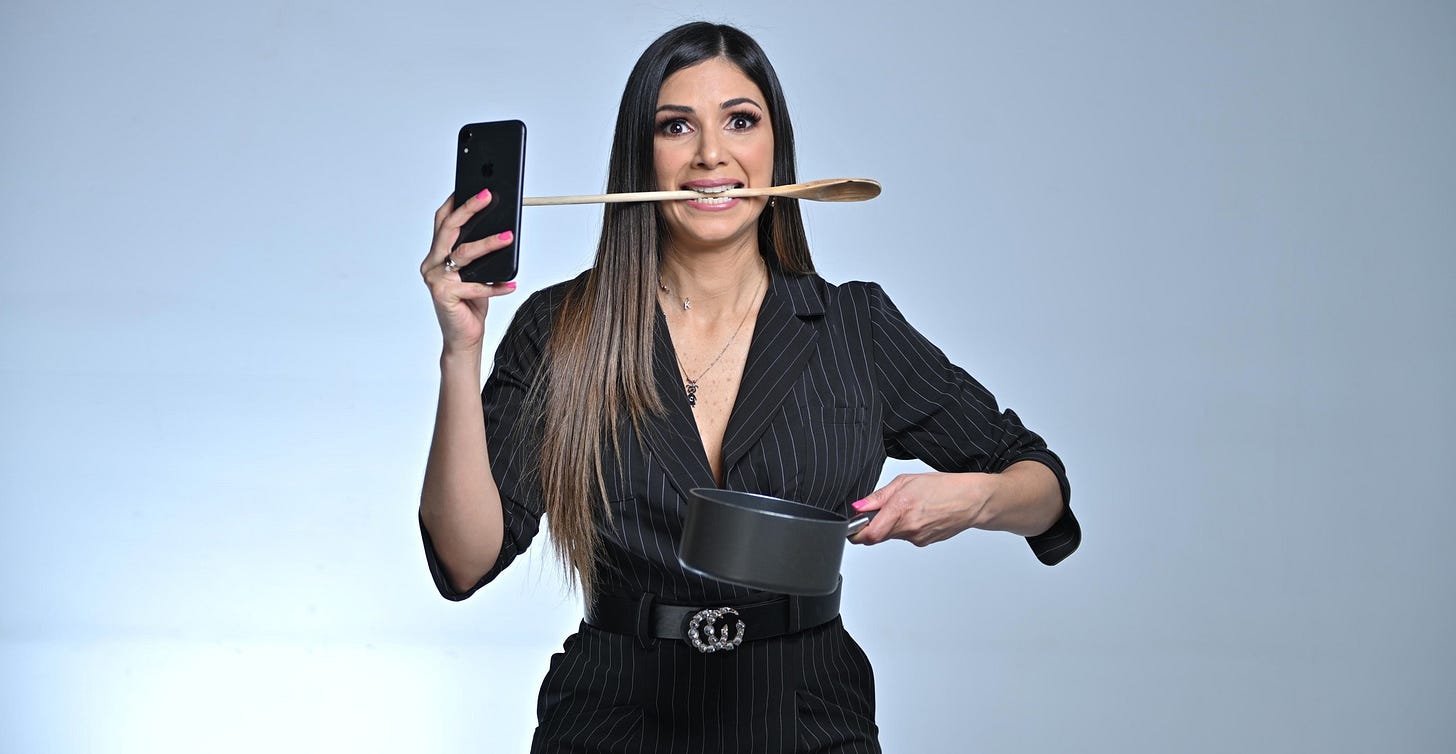 Juggling many roles
REVIEWING BRANDS: BE HONEST ABOUT WHAT YOU'RE WILLING TO DO & NOT DO
When we discussed the influencer part, Ferrer pointed out something about the brands she promotes and the tricky part about how she handles products she doesn't like.
"A bad review is strong. It's powerful because millions of people may like it. But your bad review could affect the employees of that company who work on those products."
Her solution? Instead of giving bad reviews, she focuses her efforts on highlighting only the products and services she truly believes in and likes.
She's even branded those reviews with the hashtag #katypasandodato (Translation: Katy Passing Along Info)
From pediatricians to lunchboxes to diapers, Ferrer will give a recommendation on which she's had a positive experience with personally.
She considers this role she's taken on very important for her community of followers.
DON'T PRETEND TO BE AN EXPERT, IF YOU'RE NOT
There are limits, though. Ferrer is careful and makes sure to refer back to her roots in journalism to be informative but not step over the line, especially with her writing.
"I'm not going to replace the experts. I'm not going to be the psychologist who talks about an issue. I look for the psychologist. I look for sources [of information]."
ENJOY THE RIDE
In the end, she relishes being a mom blogger.
"Being a mom and being able to start a business from this, for me, is very satisfying."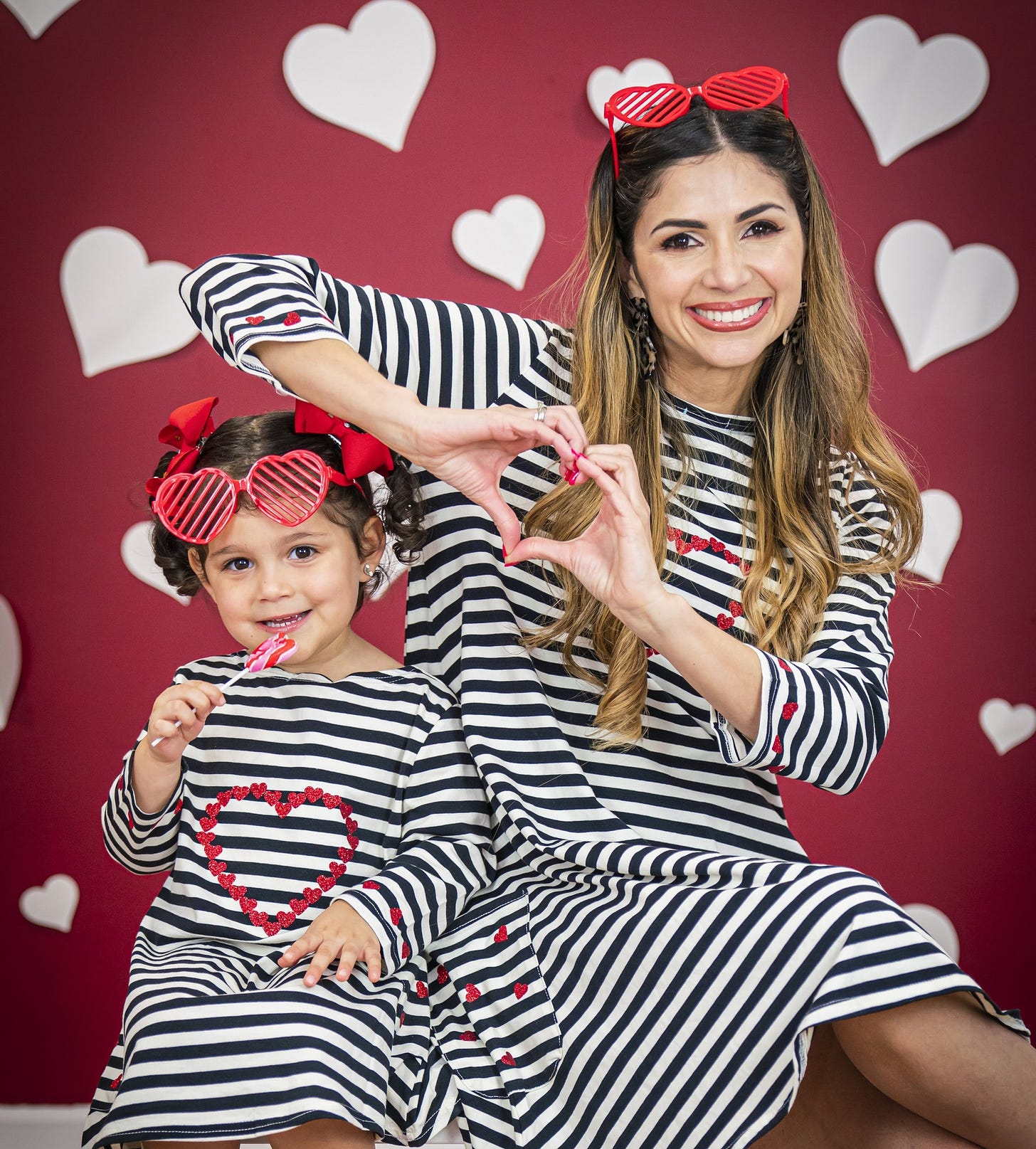 Finding purpose in a different phase of life
INSPIRATION FOR THIS ISSUE:
I found it really interesting that Katy Ferrer, the woman who has built a name for herself in the Latino community as a go-to person for all things mom-related was avoiding motherhood a long time ago.
I actually have a friend who also saw motherhood as a barrier to getting ahead in her career. Now, a dozen years later, she has three kids and continues to thrive as a journalist. And, I would venture to say, she has become even bigger because of her huge social media following that frequently features her kids and her role as a mom.
It happens.
For those of you who are people of faith, it reminds me of the saying based on various Bible verses, "God doesn't give you what you want; he gives you what you need."
It's hard to think things will be better when we're denied what we really want. But it's amazing what can happen when we realize how many gifts and talents we're given.
Even if you don't like sharing too much personal information, don't see yourself posting videos or strongly prefer staying behind-the-scenes, there are ways to incorporate your interests, whether it's sports, entertainment or cooking into building your social media following for your business and/or brand - or just for yourself.
I met someone recently who loves to cook. He told me he made about 30 YouTube videos of recipes he really wanted to share with others. And he is not an extrovert, is not eager to be on camera and does not want to be famous. Even the business he owns has nothing to do with cooking.
After some prodding, he shared one of his cooking videos with me. In the interest of transparency, he paid someone to professionally produce his videos. Still, imagine my surprise when I saw that his video garnered 11,000 views on YouTube!
Yes, you can develop quite a following on social media.
Whether it's to grow an existing business or start one, making a commitment to learn more about social media and digital marketing can really help your entrepreneurial venture.
Learn what you can (free info is easily found online). Pay an expert to handle it for you. Or, do a combo of both.
It's valuable.
🌴Did you find this article useful? Then, please show your support by subscribing to my newsletter.
🌴Share this article to help someone who could really benefit (share button is at the top).
🌴Since we're discussing social media, let's connect: Facebook, Instagram and Twitter.
Note: Because this issue focuses on social media, I want to be transparent with you that Meta (which owns Facebook and Instagram) is my partner on this publication.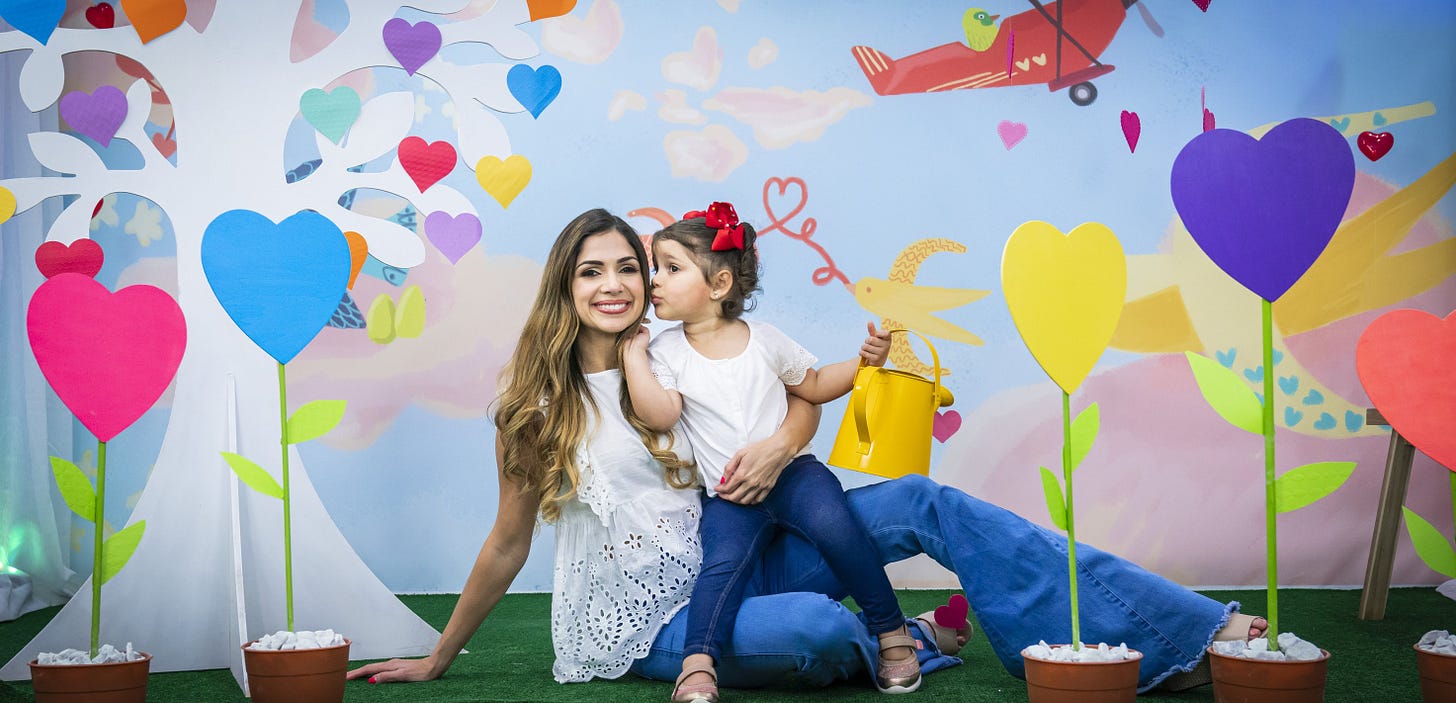 Katy Ferrer - Businesswoman & Mom