Channeling Your At-Home Tech Skills into Something Much Bigger In Your Career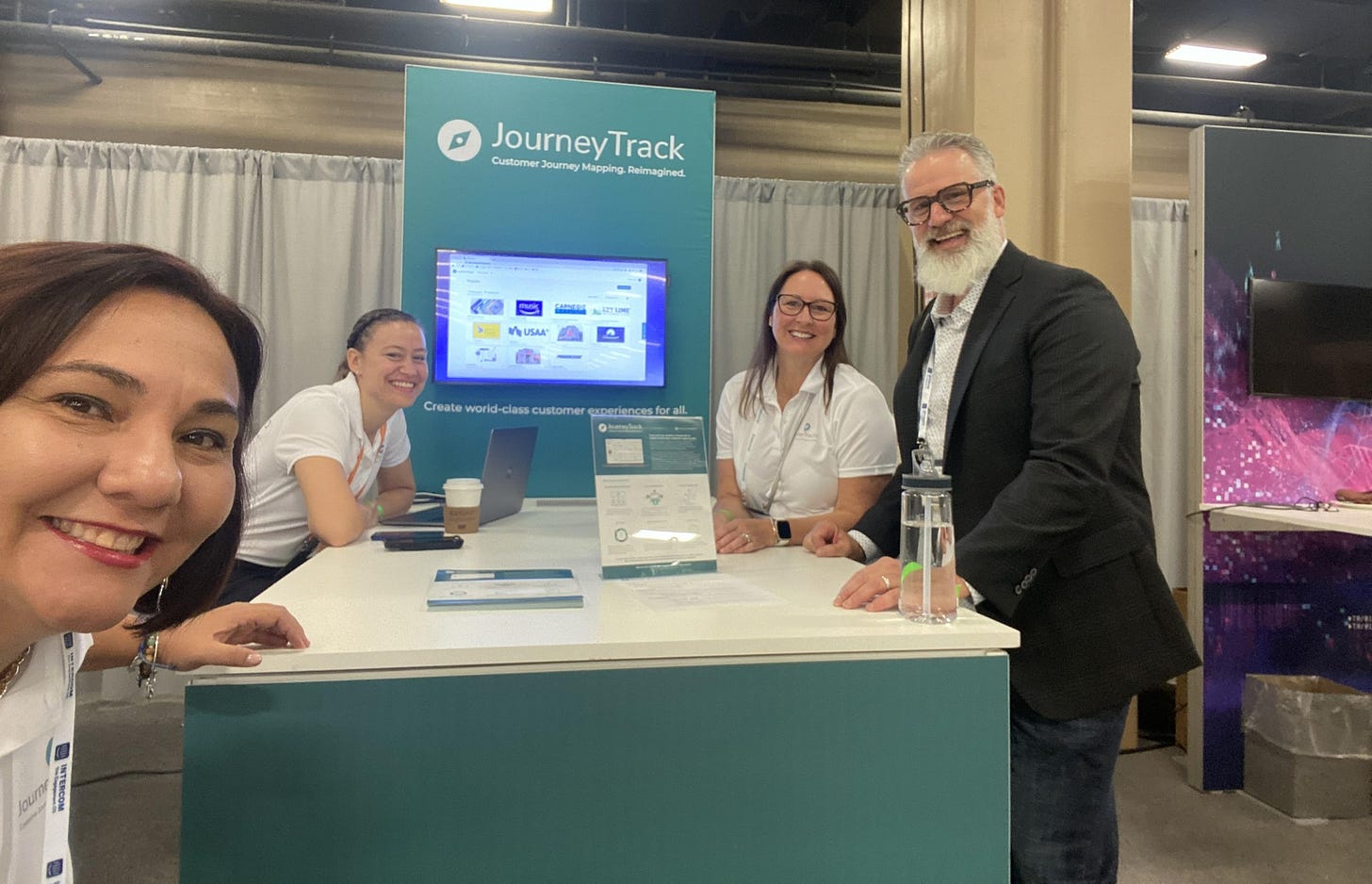 It's a great day to take your dreams to the next level! 👋👋🏿👋🏽 Today, I'm encouraging you to pay attention to what you have a knack for while at home. It can turn into a big opportunity. That's what happened with Ania Rodriguez, a tech entrepreneur. In Part One, she provided the encouragement to target big clients. Here are some of the other insights you'll find in Part Two:
🌴 Why consulting work may be a good option to consider.
🌴 Why you shouldn't forget some old-school ways of doing business.
🌴 The importance of letting go to help you grow your business.
🌴Ania Rodriguez, the CEO and founder of Key Lime Interactive, and co-founder of JourneyTrack, has a few things to share...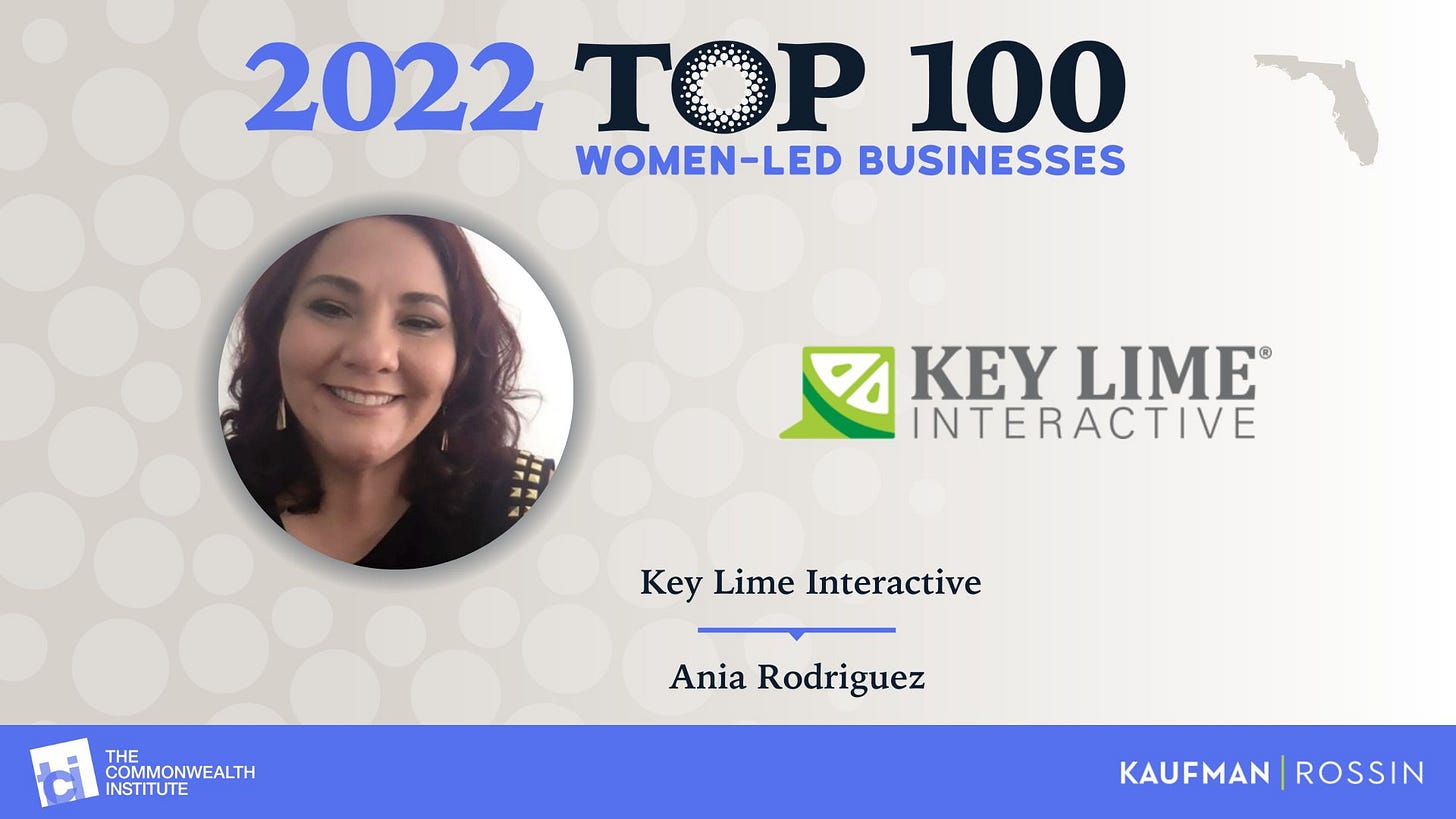 Leading the way for aspiring female entrepreneurs
DON'T IGNORE YOUR TECH TALENTS AT HOME
"For as long as I can remember, maybe because my parents were Hispanic and didn't read as well in English… I was the kid that would help them figure out how to use something."
Ania Rodriguez always had a mind for engineering.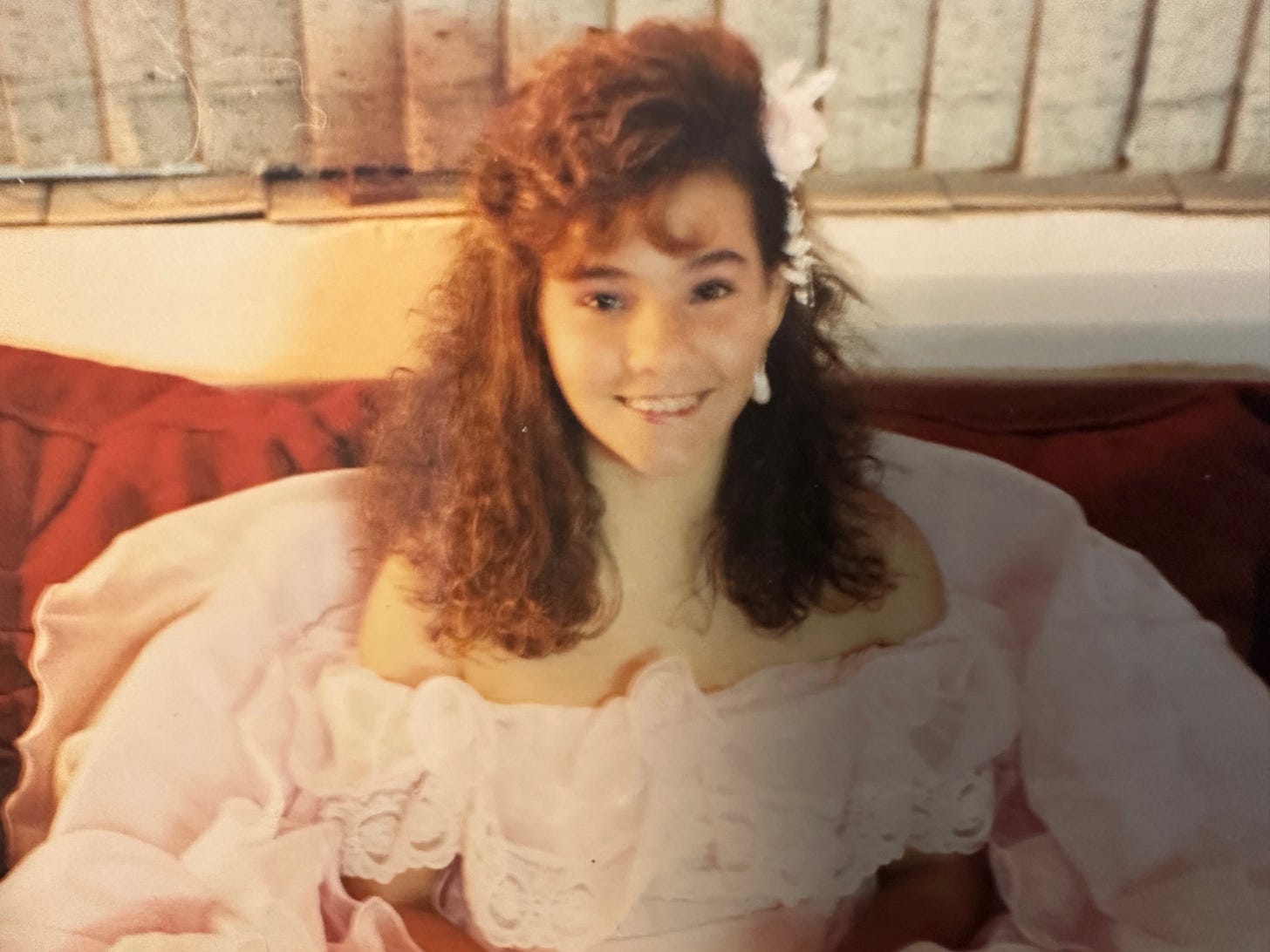 Who says you can't love pink, frilly outfits AND tech stuff?
Even as a kid, she'd be the one helping reset the clock in her dad's old Toyota Cressida.
Sure, she picked up things by watching her father, who owned a small domestic catering business, and her stepfather, who made kitchen cabinets for a living.
CULTIVATE A FAST MIND TO SOLVING PROBLEMS FOR THE C-SUITE CROWD
But it was her knack for knowing how to fix things which gave her the confidence to try things others don't, to see things others don't.
"I have a very fast brain and... see the puzzle much quicker than a lot of people do."
Rodriguez put that to use after getting laid off during the Great Recession.
She decided to start Key Lime Interactive, a company that provides UX (user experience) and CX (customer experience) research mainly to Fortune 500 companies.
PRO TIP: CONSULTING WORK EARLY ON CAN PAY BIG DIVIDENDS FOR YOU LATER
When I asked her how she was able to cultivate her way of thinking, she says, "I think, honestly, the best thing I ever did was take work in consulting. Because consulting is really good for someone, like me, who likes consistent challenges, who likes change…"
She says consulting is the way to go for people, like her, who get bored easily.
But get on it early so you can "get exposed to much bigger problems" and develop your strategic thinking.
Can you tell she's competitive?
She is. Always has been. So it should come as no surprise that Rodriguez started a second business, JourneyTrack, with Carol Hindsman, who serves as co-founder and CTO.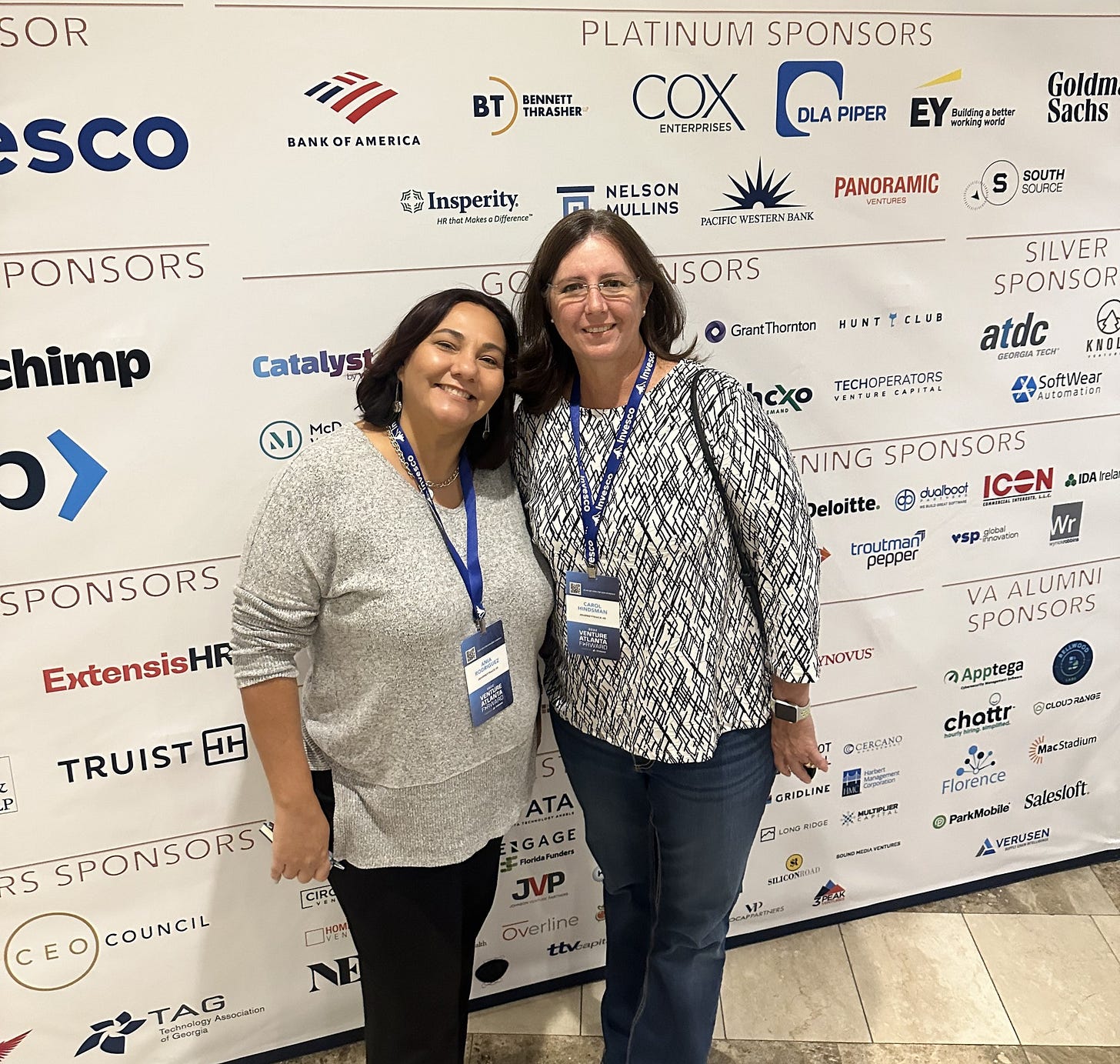 Ania with her JourneyTrack co-founder & CTO, Carol Hindsman
JourneyTrack is a tech platform focused on helping companies track and map their customers' experience journey.
Rodriguez says she always wanted to build a product.
IT'S OKAY IF YOU MISSED AN OPPORTUNITY; JUST BE READY FOR THE NEXT ONE
This is actually her second try. Rodriguez says, in the second year of her first business, Key Lime Interactive, she tried to build something.
But she decided to stop when she got a "couple million" dollar contract from Citibank.
OLD-SCHOOL SELLING = BUILDING RELATIONSHIPS = STILL A GOOD STRATEGY
And here's something that may surprise you.
Despite her focus on tech, she still believes you should not ignore "old-school selling" entirely.
Rodriguez says "people are so inundated with email that email, you know, just gets lost."
She also says, with so many people working remotely, a lot of times calls go straight to people's cell phones. So it can be harder to reach them.
But forming and cultivating relationships is something she believes is critical.
IT'S NOT JUST CUSTOMER RELATIONS THAT MATTER; EMPLOYEE RELATIONS DO, TOO
Strengthening employee relations is something she admits can be challenging, especially if you're not prepared for what's involved. It's something she feels no one really tells you about when you're thinking of starting a business.
"We do a lot for employees and… [we] try to just go above and beyond."
But Rodriguez says it can feel like it's never enough.
"And that's exhausting… They don't tell you how lonely it can be at the top when you're the one that has to, like, make all the decisions."
LETTING GO OF CONTROL; YOU HIRED MIDDLE MANAGERS FOR A REASON
Then there's the balancing act of trying to grow the company and not lose the relationships with your employees.
"That's tough for me because I like people. I like to know people. And, so, I like the interaction and I like being with them."
But she also understands that "you have to start letting go of the vine and… letting middle management sort of start taking control." Because, if you don't, "you wouldn't have the business."
SCALING A BUSINESS IS THE GAME-CHANGER
And that brings her back to thinking about her dad who would get up at 4am during the week and try to do extra things on weekends to supplement the income from his little domestic catering business. She also thinks about her stepfather with his kitchen cabinetry business.
"They never made it big. They were tiny businesses… Knowing what I know now, I think the business[es] could've been bigger."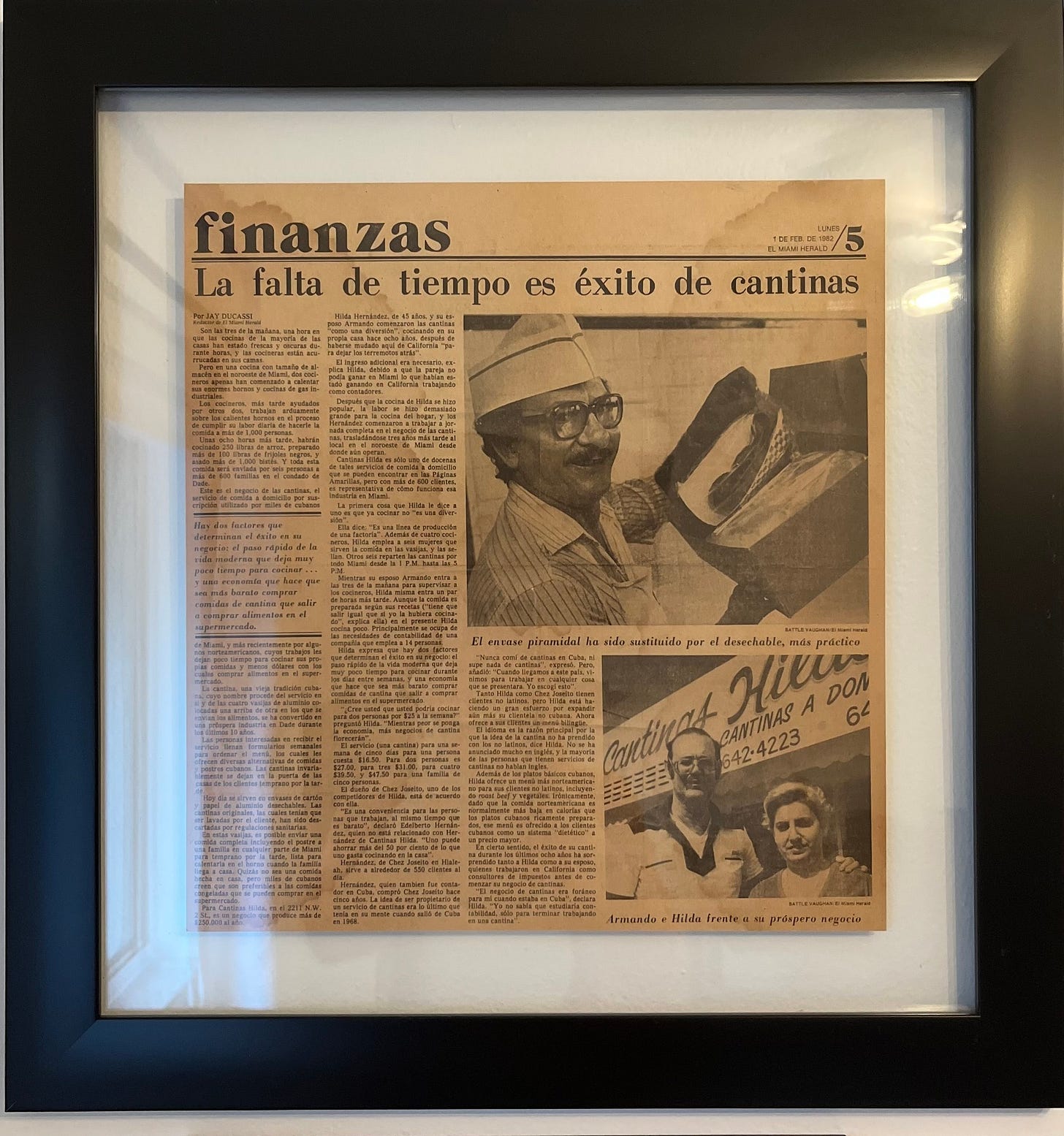 A newspaper clipping featuring Ania's dad as a small business owner
Rodriguez recognizes the power of scaling a business.
And that's why her biggest goal now with JourneyTrack is to "ring the bell."
In other words, she has her sights set on, someday, being able to take that company public.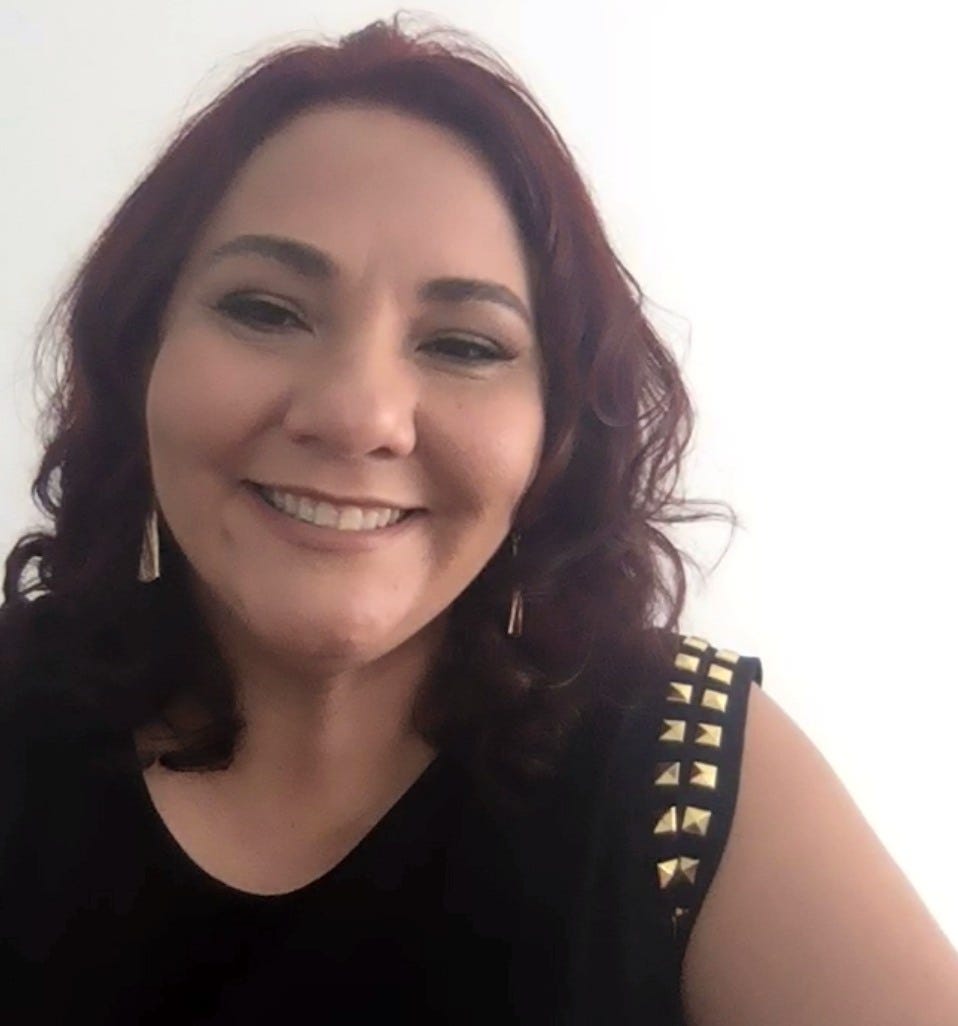 CEO, Founder, Tech Entrepreneur, Wife and Mother - Ania Rodriguez
INSPIRATION FOR THIS ISSUE:
When Ania was telling me how she was the designated go-to person in the family when someone had to decipher how to program or re-program things, I immediately thought of one of my sisters.
In our house, if the TV wasn't working, if we got a new electronic device or gadget, or if we just needed to set up something, we would all turn to my sister for help.
She knew her role in the family (because God knows we wouldn't get anywhere if I had to do it.)
We would call my sister the "techie."
I even remember how, in a science class, someone in her group had to draw the tools being used for an experiment.
So she drew the mixer.
Her classmates marveled at the precision of her technical drawing. It's such a random example. But she was always good at those sorts of things. And people around her recognized it.
My sister went into advertising and, eventually, became a recruiter. She's been very successful at both.
She loves being a recruiter.
But even she has said, if she had to do it all over again, she would've studied something involving technology.
We live in a time where, if you have that kind of mind, the opportunities are endless.
The world needs you and your tech skills. There's a big shortage of people with those skills.
And you could benefit greatly by coming up with a platform that transforms an industry.
That's why I focus on tech-related entrepreneurs so much.
It's the reason why I wanted to profile Ania Rodriguez.
She's well-educated, has already had success with one business and isn't stopping there.
Ania said she always wanted to build a product. And she's going after that dream and sharing what worked for her.
The Latino community has the tech talent. The stories are out there.
We just need to do a much better job of finding them and highlighting them.
So if you have a natural talent for those kinds of things, what are you waiting for?
The opportunities are there for the taking.
🌴Have you subscribed yet? It's not too late to make sure you don't miss out any newsletters.
🌴Because our community is all about sharing advice, share this newsletter with others (share button is at the top).
🌴Let's stay in touch on social media: Facebook, Instagram and Twitter.
🌴Just a sincere thank you for supporting my newsletter. Wishing you a happy day! #theskyisNOTthelimit 😺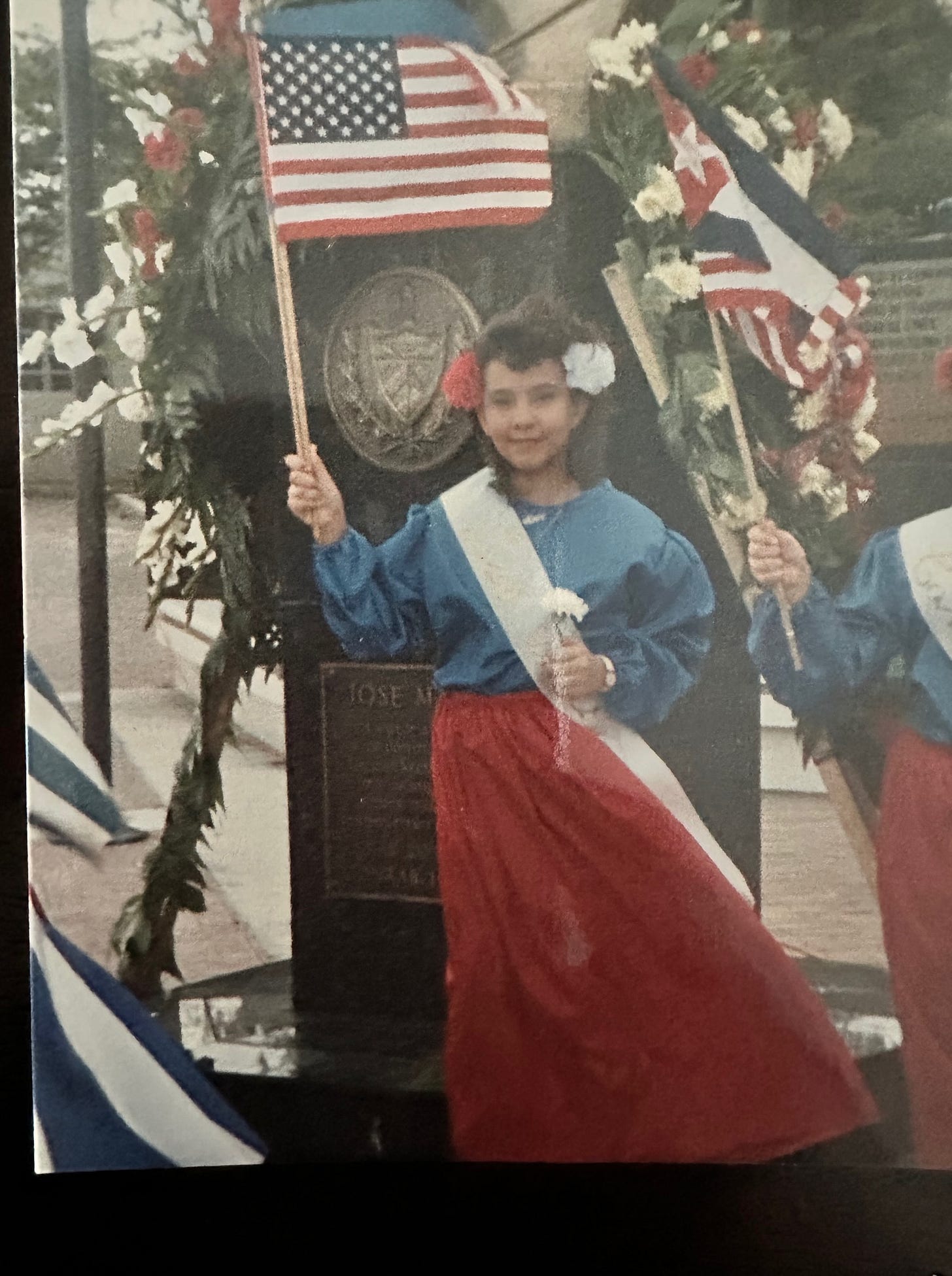 Ania celebrates the promise of the American dream, even at a young age