Just Figure It Out... and Go After "The Big Fish"
How a Laid-Off Engineer Ended Up Starting a Business & Landing Fortune 500 Clients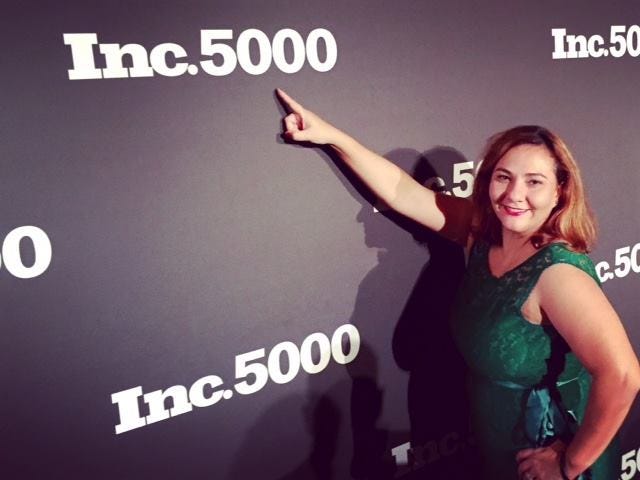 Thanks for joining me today for another edition of Generation Si! 👋🏿👋👋🏽 Do you overthink things? I know I do. Well, it sure doesn't hurt to hear how one woman took a chance on just figuring things out along the way - and developed a roster of Fortune 500 clients as the staple of her first company.
I'm talking about Ania Rodriguez, the founder and CEO of Key Lime Interactive, an Inc. 5000 business.
She cofounded JourneyTrack, her second business, with Carol Hindsman. They're both firms that deal with user experience. In this article, find out the following:
🌴Ania Rodriguez's rationale for going after Fortune 500 clients as a target market.
🌴Her advice for taking your mid-career experience to the next level as a small business owner.
🌴How she learned a big lesson about wording in contracts.
🌴Now, get to know Ania Rodriguez, an entrepreneur who isn't afraid of going after "the big fish."
DON'T OVERTHINK THINGS (I KNOW - THAT CAN BE HARD)
Sometimes, there's no specific plan. You just figure it out along the way.
That's how Ania Rodriguez became a business owner.
In the middle of a business conference.
Right after getting laid off from her job.
Right when the organizers decided to interrupt the conference to put a presidential inauguration on TV for the conference attendees to see.
That's when Rodriguez turned to a buddy she had made at the conference and asked, "Should I start the business, or should I look for a job at this conference?"
The friend's response?
"Start the business!"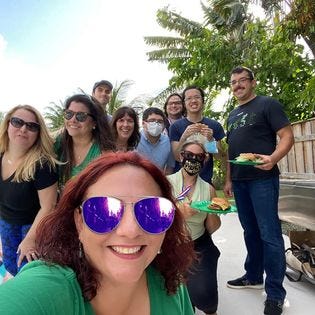 Ania leading the team
THE TIP JAR (Tips provided courtesy of Ania Rodriguez)
STARTING OUT: "Go to a conference that's very specific to the area you want to be in. I think, now, people are going back to meeting in person. And, so, being able to learn and meet people within that industry is key."
STEEPED IN SKILLS (mid-career): "I would tell them to write. Be on Medium. Write blog articles."
Rodriguez also suggests you find a way to give back to the community, whether that's mentoring or providing help in some other way.
"If you're mid-career and you really want to become sort of a 'senior' [in title or position], you have to show that you are just not all about you."
STARTING OVER: "It's all about relationships."
"You have to get to know people in your industry beyond your little direct contact with your people at work... I know people who go and… become part of different organizations, and they're part of leadership. That kind of gets your name out there."
I'LL NEVER DO THAT AGAIN: "I'll never sign a contract that doesn't allow easily for an exit in the case of non-performance. You gotta be really careful when you sign contracts."
BEST ADVICE FROM "LA CASA"/BEST "HOUSE" ADVICE: Rodriguez is going with one of her mom's so-called "momisms."
She always keeps in mind her mom telling her, "When people treat you bad, don't bring yourself to that same level."
Basically, don't get even. She says, "You treat them well and, all of a sudden, they feel worse. Because they're like the jerk."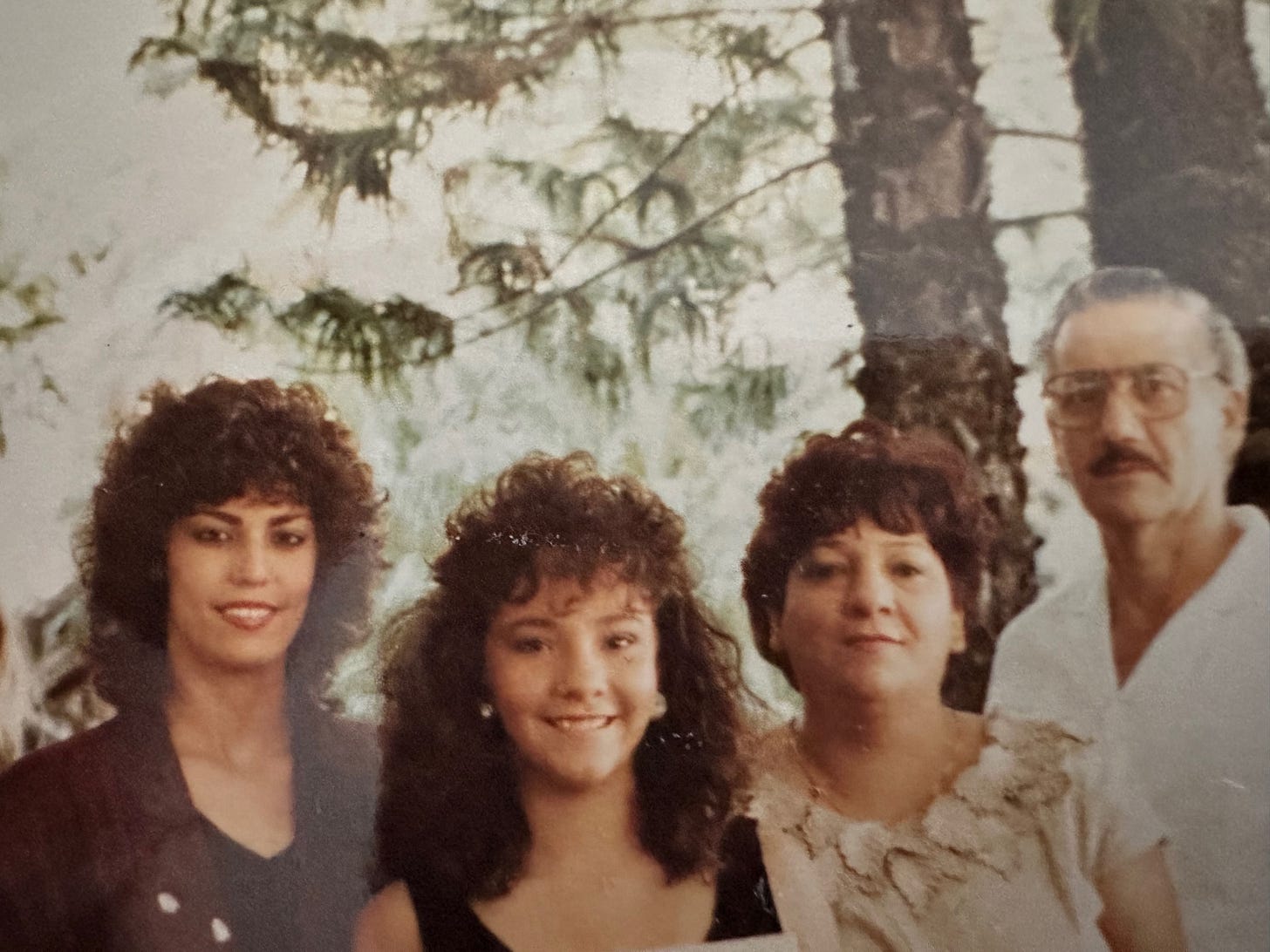 Ania (center front) with her family taking in all those "momisms"
SOMETIMES, IT DOESN'T TAKE MUCH TO START A BUSINESS
After the friend's suggestion to go ahead and start the business, Rodriguez headed downstairs to the business center. She called her husband and asked him to register the business. Her business would provide user experience services on a consulting basis.
She didn't even have a company name in mind. So Rodriguez asked her husband for suggestions.
"He gave me three names. And one of them was Key Lime. I'm like, 'Key Lime sounds refreshing… It's got the Florida tie. It sounds cool. Why not that one? Put Key Lime Interactive…'"
And just like that, she started Key Lime Interactive and then asked the business center to print her 50 business cards.
YOU'D BE SURPRISED WHAT RESULTS YOU CAN GET BY COLD-CALLING
"And so I started the hustle."
Her first client was ESPN.
There was just one big hurdle; Rodriguez wasn't a big sports fan.
Still, she wasn't about to let the opportunity fall by the wayside.
Rodriguez was determined to figure out a way to make it work.
She decided to call someone she knew from the company they'd all been laid off from.
He was a huge sports fan.
And, then, knowing she, somehow, had to keep things going since she'd suddenly gone out on her own, she picked up the phone.
She started cold-calling people.
"I cold-called… people at Coca-Cola, at GE. Got them as customers. It was amazing."
One of the people she called described her fearlessness as chutzpah, the Hebrew word for boldness.
Impressed with Rodriguez's audacity, the woman told her, "You just called. I had to give you the business."
GOING AFTER "THE BIG FISH" CAN BECOME A TARGETED STRATEGY
Rodriguez's boldness in cold-calling executives at multi-national corporations became a strategy for her.
Key Lime Interactive's core customer base consists of Fortune 500 companies.
"They're easier to do business. They know what they want… When I try to do it with small businesses… they don't get it. And then you just spend a lot of time trying to teach them what you're trying to do."
Not only that, the revenue she can generate from Fortune 500 companies is much larger.
"It takes an investment. It's not something you could just say, 'Oh, I'm just going to, you know, try to nickel and dime it.' Because it doesn't work that way."
That's why she believes larger brands are able to devote bigger budgets to spending for this kind of consultancy work.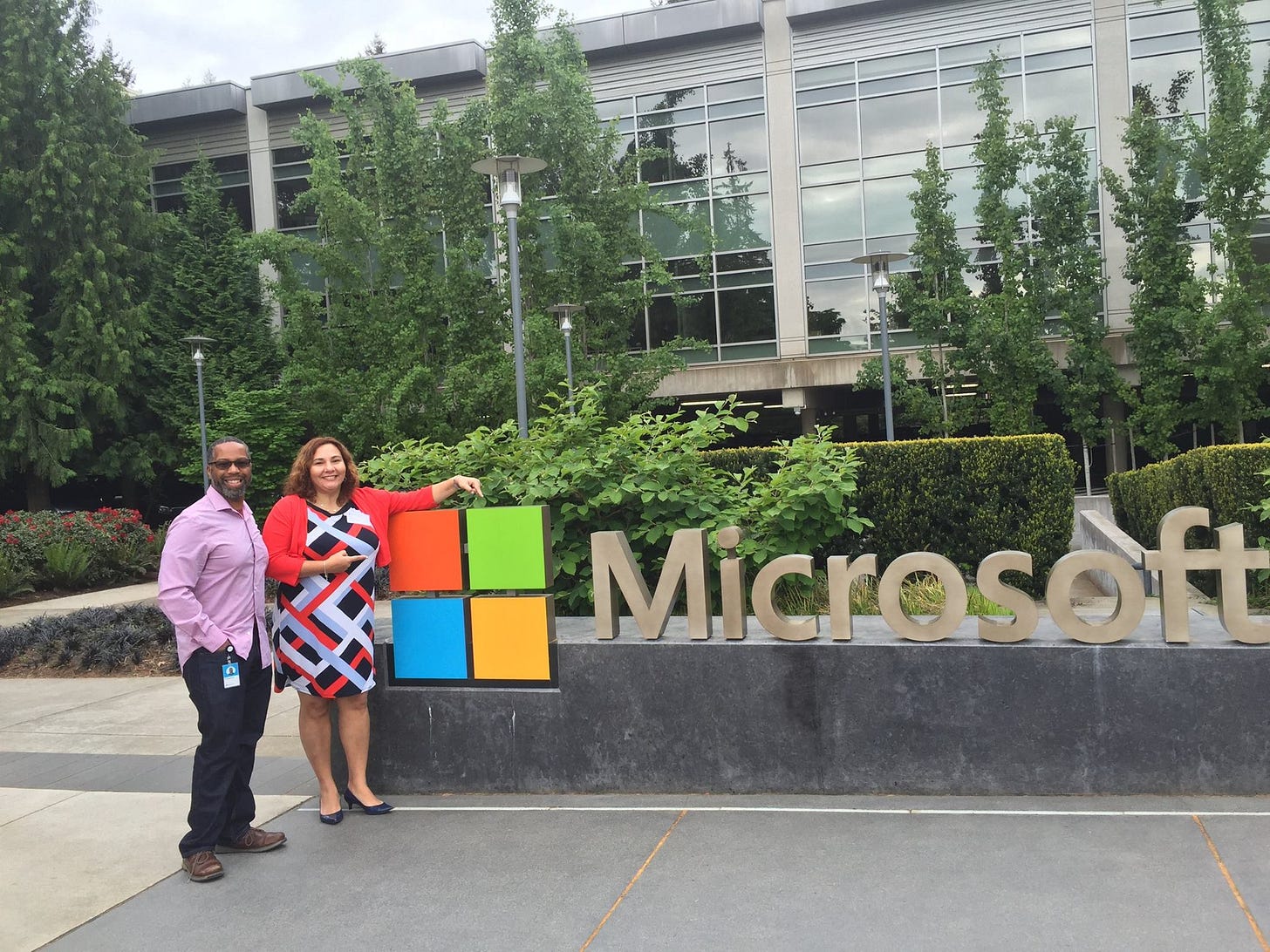 Ania counts Microsoft as one of Key Lime Interactive's clients
WORDS MATTER, ESPECIALLY IN CONTRACTS
It wasn't all smooth. Rodriguez remembers an experience she had with a specific contract.
"When someone is not performing, you're kind of like, thank you so much for your service… We'd like to end this."
She says the wording is critical.
"Just be careful when you say, 'Thank you.' Because that could be interpreted that you think their service is good, right? And, so, I think that when you have to 'fire a vendor', if you will, you've gotta be, 'We're firing you because of non-performance of x, y and z. No nice language in there. And I think, for me, it's always been about trying to be nicer."
That's why it was a wake-up call for Rodriguez.
"And it wasn't me who wrote the letter. That was the worst part. But… we all learned."
LEARN, REGROUP AND GO AFTER EVEN BIGGER GOALS
She learned. And survived. And then her company grew.
Key Lime Interactive now counts more than 100 Fortune 500 firms as clients.
It's prepared her to go after another goal: to try to make her new business, JourneyTrack, a success. In Part Two, find out what led Rodriguez to take on this extra challenge, and why she believes consultancy is the way to go for certain people.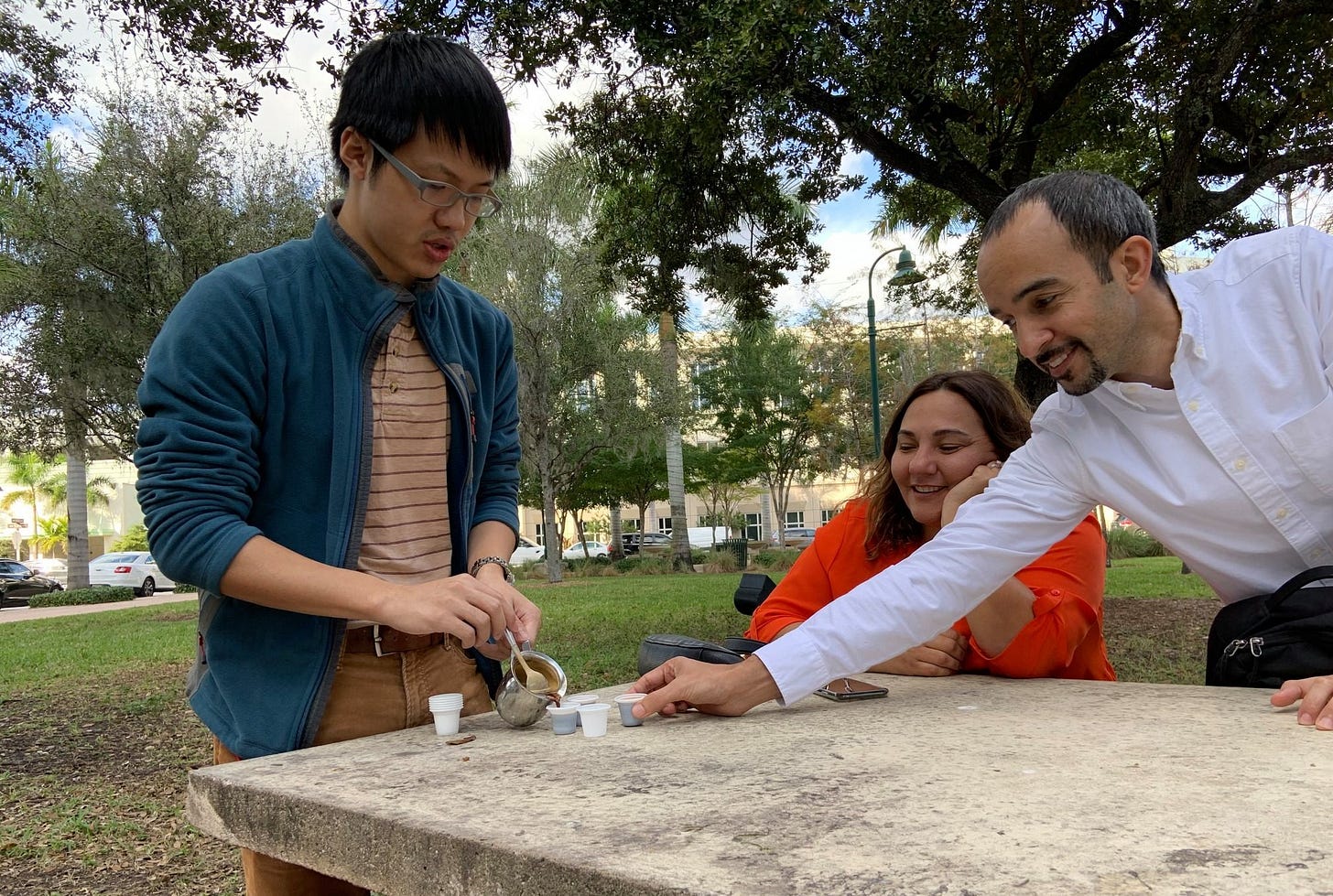 Like any proud Latina, Ania knows a great "cafecito" fuels the entrepreneurial fire
INDUSTRY:
Key Lime Interactive: Consulting - CX (Customer Experience) & UX (User Experience) Research
JourneyTrack: SaaS (Software as a Service) CX (Customer Experience) Management Platform
STARTED BUSINESS:
Key Lime Interactive: 2009
JourneyTrack: 2021
LATINO CONNECTION: Parents were born in Cuba
EDUCATION:
University of Miami - Master's degree in Industrial Engineering
Carnegie Mellon University – Bachelor's degree in Mechanical Engineering & Public Policy
DREAM JOB AS A KID: "I loved rollercoasters. So I thought I was going to design rollercoasters or something like that."
NO NEED TO GO IT ALONE
HELP ON THE OUTSIDE...because we can all use a helping hand:
Practical, Actionable Strategies
This is from SCORE's Coffee with a Leader Series. In this virtual get-together, you'll learn some critical strategies to help you bring in revenue in the short-term.
You'll also learn the template for creating what the event leader calls a "V.I.C.T.O.R.Y." Success Action Plan.
Get your mug of coffee ready as you take in practical help for your business. Here's the info to attend:
SCORE (Service Corps of Retired Executives) Orlando
"Next Level Business – Proven Strategies to H.E.L.P. Grow Your Business"
Thursday, Nov. 3, 2022
8:00 a.m. EDT – 9:30 a.m. EDT
Virtual Webinar
FREE
SCORE - Next Level Business – Proven Strategies to H.E.L.P. Grow Your Business - National Entrepreneur Center (nationalec.org)
WORKING ON THE INSIDE...because we know our culture has a hard time asking for help:
Support For Women
As a female business owner, it can help just to hear strategies from fellow female business owners. This roundtable will give you that support and practical advice. From effective processes to strategic alliances to becoming confident, not just in the products and/or services you're selling, but also in yourself. Details are below:
SBA (Small Business Administration)
"Women's Roundtable"
Friday, Nov. 18, 2022
10:00 a.m. EDT – 11:30 a.m. EDT
Roundtable
FREE
https://www.sba.gov/event/4826
INSPIRATION FOR THIS ISSUE:
Some people think that, when they start a business, they should try to first get a few wins in their column. So they go after smaller targets.
Besides, it can be intimidating to go after Fortune 500 companies or powerful firms in an industry.
But try it, anyway.
Sure, it may be more difficult to get to the right person in the right department. And it will likely require more layers of bureaucracy to finally get the deal done.
But I love the idea of going after "the big fish.'"
Do.Not.Underestimate.Yourself.
I repeat, Do.Not.Underestimate.Yourself.
Ania's story about targeting some of the biggest companies when she had barely started her business is a testament to this philosophy of not hesitating at trying to do business with "the big fish."
And, if some aspect of it involves an area you're not the expert at, just ask for help. Ania did that when she got the ESPN contract.
The point is, sooner or later, we will be faced with situations that are unfamiliar, uncomfortable, intimidating or just plain terrifying.
But if you take it on and try to figure it out, anyway, you will grow, as a person and, hopefully, as a business. The last part is certainly not guaranteed.
It may, indeed, not work out. I don't want to minimize that possibility.
Then again, as Ania shared with us, it could lead to greater fortunes swimming in the water with the Fortune 500 fish.
🌴Did you find this article inspirational and/or useful? Please support my independent, Latina-created publication, Generation Si! by subscribing now.
🌴Connect with me on social media: I'm on Facebook, Instagram and Twitter.
🌴Did I mention how grateful I am for your support? I am! I never forget it. And, again, I thank you for allowing me to offer some guidance on your entrepreneurial journey. #theskyisNOTthelimit 😺