When Profitability Should NOT Be Your Focus
Plus, The Real Value of a Mentor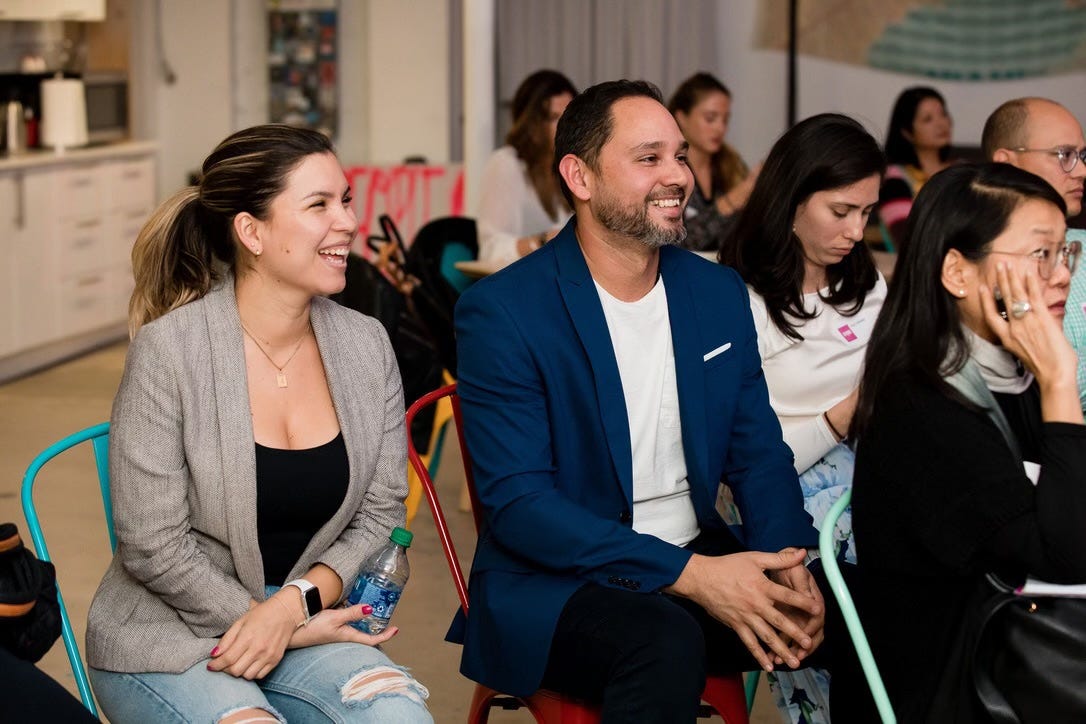 Hi, friends! 👋🏿👋👋🏽 Pedro Sostre counts a clothing company, a landscaping business, a marketing firm and, now, a startup consulting and coaching business as some of the ventures he's started. In Part One, you learned why he said learning to sell is key. Now, in Part Two, you'll learn the following:
🌴Why you've gotta have a mentor
🌴Why you can't let discouragement keep you from pushing forward
🌴Why Sostre says a software-based business needs to have a different focus compared to a more traditional business
🌴The value of time vs. money
🌴This is Part Two of my profile of Pedro Sostre, the founder and CEO of Navigate Accelerator.
SOMETIMES, THE BIGGEST LESSONS COME AFTER THE SALE
Pedro Sostre's grandfather owned a small sandwich shop. His cousin owned a landscaping company. So the idea of opening a small business was certainly encouraged in his family.
In 1998, Sostre did just that; he started his own landscaping company.
But what he learned after selling a different company he had for about eight years is what really stays with him.
"I'm very, very thankful that I was able to sell a company in 2016. But that exit was probably 10 times smaller than it could've been, if I had embraced getting support and getting advice and getting mentorship when I started the company."
Sostre is talking about Black Helmet Apparel. It's the clothing company he founded and later sold. He has since moved on to found other companies.
The one that is the focus of his attention now is Navigate Accelerator. It's a coaching and consulting business he started that's geared towards teaching early-stage and aspiring entrepreneurs what works and what doesn't in a one-on-one format, so they don't make the same mistakes he did.
ASK FOR HELP
But what he might have achieved with Black Helmet Apparel, if he would've just swallowed his pride and asked for help, serves as a cautionary tale.
He frames it not just in terms of money but time.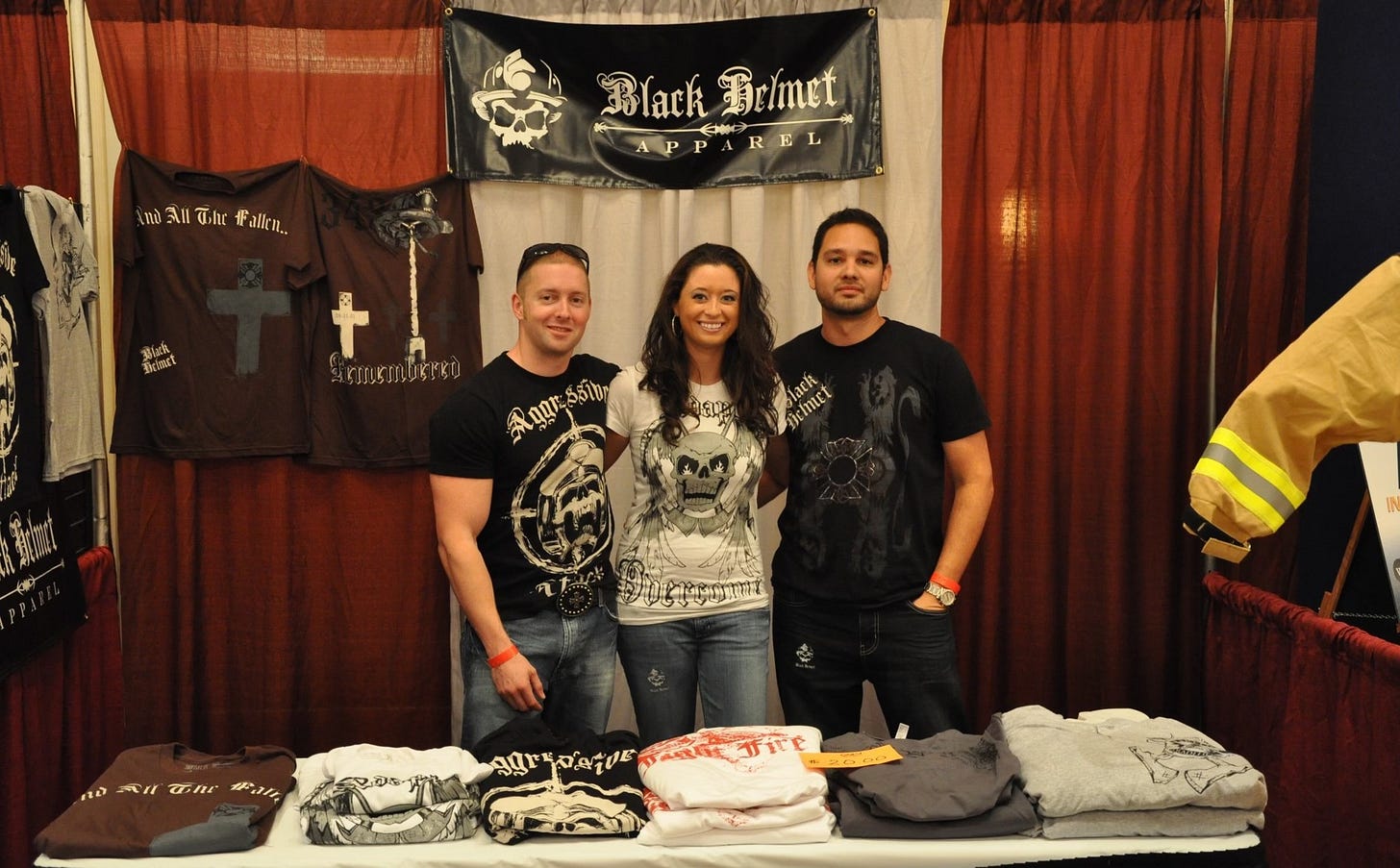 One of the companies Sostre (pictured right) sold was Black Helmet Apparel
YOUR TIME IS WORTH MORE THAN YOU THINK
"Money is money. And you can always lose money. But once you lose time, it's gone."
He says he "spent 10 years kind of building this education that could've taken me six months, if I had the right mentor or advisor."
Sostre warns fellow Latinos not to let the "tough guy" persona cost you. He says you shouldn't think, "I'm going to build this on my own. I don't need any help."
Sostre says that kind of thinking hurt him.
Instead, he urges you to ask for help and seek advice.
ASKING FOR ADVICE = WORKING SMARTER
"Don't feel like that makes you any less. Don't feel like that means you didn't do it on your own. What it means is, you're smarter… and instead of making the mistakes yourself, you're going to learn from other people's mistakes, and you're going to grow a lot faster."
It won't be easy. And it can require a lot of determination to get the right people to help you.
But, he says, it works.
Sostre gives the example of a young man, around 18 or 19 years old, who reached out to him.
The young man was not afraid to ask for help.
"He said, 'Hey, I'm starting a clothing company… So I saw that you sold a clothing company like this before. I'd love to just pick your brain and just get some tips."
IT'S A NUMBERS GAME; PERSISTENCE MATTERS
When Sostre asked him how many emails he sent, the young man told him he sent somewhere between 40 and 60 emails. When Sostre asked how many people replied, "He said, 'Like four.' And I was, like, okay. And how many people agreed to meet? He said two. And I was, like, okay, how did the other meeting go?"
The young man told Sostre, "They never showed up."
That means the only one who helped him was Sostre.
ALL YOU NEED IS ONE "YES"
But, as Sostre points out, "He could've gotten discouraged throughout any of that process. But he didn't. He kind of kept pushing forward… And he eventually got someone. And he got a wealth of information because I had just done exactly what he was trying to do. I told him how I scaled the company, how we differentiated, all the little tips that made us successful and made us able to sell…"
Sostre gives another example of a friend who was changing careers. She had specific goals in mind. She told Sostre, "I'm going to identify the top 10 people in this new career space. And my goal is to have lunch with one of them in the next 12 months, you know, to start to build my place in that career."
Sostre explains that the woman got in touch with eight of the people on her list.
She met with six of them and actually became friends with three of them.
He says these people helped her change careers.
"Helped it go faster. Helped her understand what she didn't know. And it was just persistence. It was just reaching out. Building your own personal profile. LinkedIn and Instagram are huge. Your college network is huge."
SMALL BUSINESS SUCCESS VS. STARTUP SUCCESS – HOW THEY'RE DIFFERENT
There's something else that Sostre thinks is huge: the difference in the type of skills and framework of a small business compared to a startup.
"It's one of the things that founders get wrong a lot of times. Like in a small business, profitability is king. That's what you're pushing for…. It's just a different approach in the world of startups. In startups, you're building software. You're going for scale. Your target is growth, not profitability."
IF YOU CAN SCALE, YOU CAN WIN BIG
The importance of scale is something he specifically set out to learn when he joined WeWork Labs Miami, to help open the company's accelerator program.
"When I started, we had about a thousand companies in the program. By the time I left, we had about 5,000 companies in the program. So I got to see how they did it at scale."
Unfortunately, he says WeWork Labs Miami went away when the parent company restructured.
But. the lessons of how to scale a business form the foundation of his own business, Navigate Accelerator.
In the last two years, Sostre says he's worked with more than 150 founders who have, collectively, raised about $18 million.
"A lot of our founders [clients] are former business owners. And they've built $2 million and $4 million [companies]. And now they're, like, 'Okay, I want to build a $400 million company.' But they're trying to do it with the same skills that they learned from the small business. And it's very, very different."
That's why Sostre thinks his grandfather, who owned the small sandwich shop, would be pretty confused watching him today.
Because Sostre places a greater focus on growth – and not profitability – in his own business.
And he's doing his part to try to help a new generation of aspiring or early-stage entrepreneurs better understand how the game is played.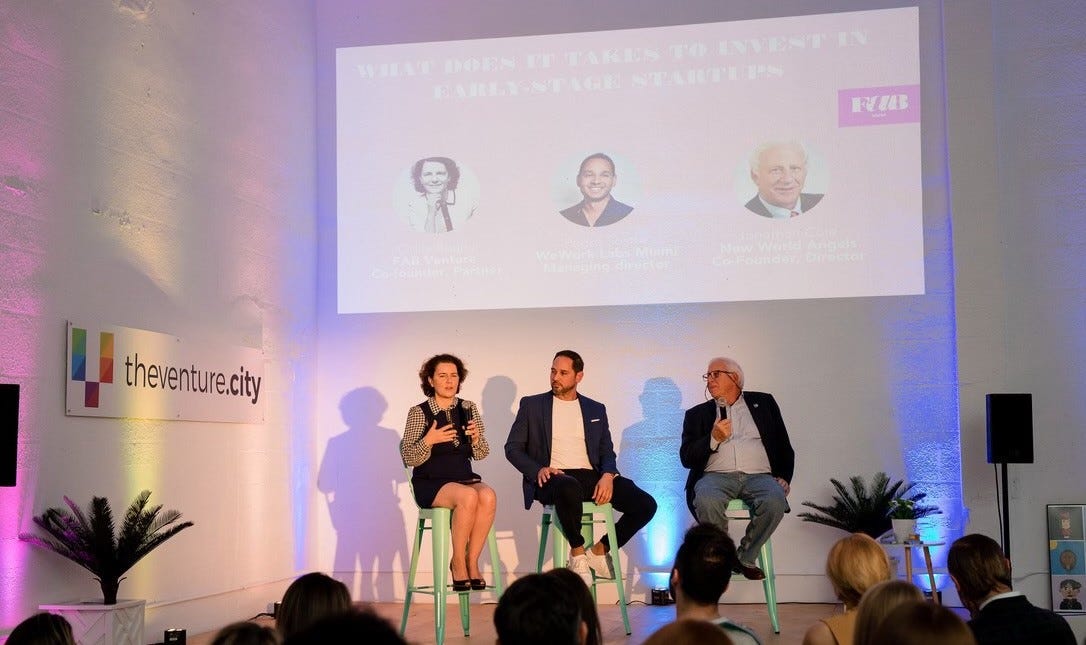 Pedro enjoys serving as a judge and speaker at pitch-related events in the community
INSPIRATION FOR THIS ISSUE:
The year was 1981.
My parents were vacationing in Hawaii. They'd just made friends with a man who, apparently, was a successful doctor from another part of the country.
He also happened to be a doctor who had cancer. At the age of 42.
My dad was only 36 years old at the time.
But that doctor said something to him that he never forgot. And I never forgot it after he shared it with me.
"However long you think you have, it's much later than you think."
The scarcity of time is something we're aware of. But, I'd venture to say, for most people, it's just not something they conscientiously think of every day.
So when Pedro Sostre said to me, "Money is money. And you can always lose money. But once you lose time, it's gone," that doctor's message about time instantly came back to me.
Pedro understood that he was fortunate to have made some money after selling the company he founded, Black Helmet Apparel.
But it wasn't so much the extra money he believes he could've made, if he would've just taken on a mentor, that seemed to matter most to him.
He lamented the time he lost even more.
Making the most of our time can be a great motivator for making sure it's well-spent.
In this context, the value of having a mentor to show you the ropes and the shortcuts can actually be worth far, far more than the actual piece of advice.
Having a mentor has emerged as a recurring theme of many entrepreneurs I've interviewed.
When you consider what saved time is really worth, never mind the advice you get, finding a mentor becomes a no-brainer.
So as you think about how you plan to spend your time, remember what that doctor said.
"However long you think you have, it's much later than you think."
So go out and make every precious moment count!
🌴And if you want to make your support for this Latina-created publication count, subscribe now.
🌴If you found this article valuable, share it with someone who could benefit.
🌴Don't forget to follow me on Facebook, Instagram and Twitter.
🌴 Make this your best day yet! And thank you for reading Generation Si! #theskyisNOTthelimit 😺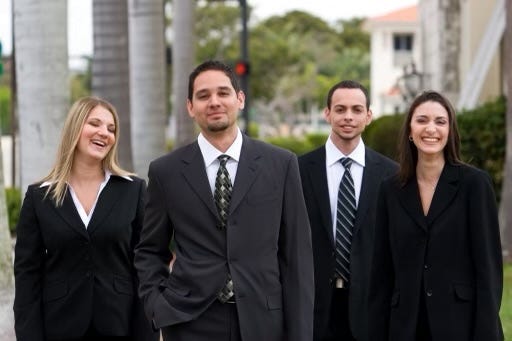 Pedro during a retreat for Weblift, a marketing company he founded